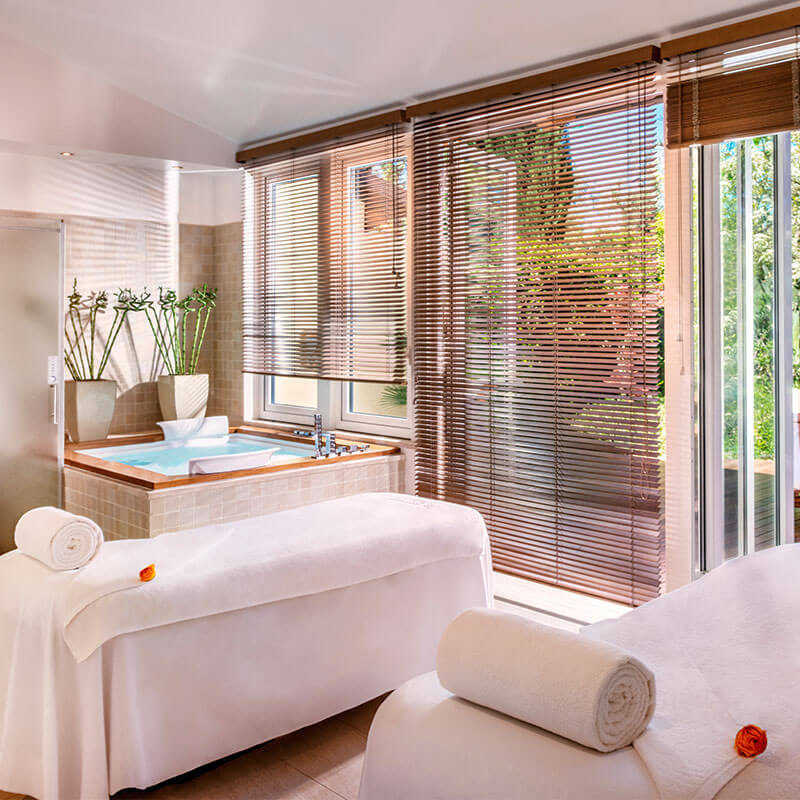 Description
A selection of massages in conformity with our concept of unconventional luxury intimate, comfortable, and exclusive. Whatever you choose, a Relaxing Massage, an Aromatherapy Massage, an Anti-Cellulite Massage, or a Swedish Massage we look forward to welcoming you at The Boutique SPA La Serra.​ Duration 50 minutes price per person.
​
These massages have been thoughtfully designed to create special moments that will last with you. Our long after you leave. ​
Faq
The Body Massage includes:
• A welcome Drink​
• Parking for the duration of the expirience
•One of the following massages: Relaxing Massage, Aromatherapy Massage, Anti_Cellulite Massage, or Swedish Massage for 50 minute.​
•An elegant Excelsior Vittoria voucher personalization card with the choice of a personalized message
After you have purchased the massage on our site, remember to make a reservation, please email laserra@exvitt.it or dial +39 081 877 7877. You can also check our availability here. We recommend you book as far in advance as possible to ensure your chosen dates are available. You must bring the original voucher with you when you arrive at The Boutique Spa La Serra. Vouchers that have been altered will not be accepted. Please quote the voucher serial numbers when making your reservation. Cancellation of a booking within 48 hours of your reservation time will render the certificate null and void.
Your voucher will be valid for 12 months after the purchase. Advanced bookings are essential, and reservations remain subject to availability. This voucher may only be redeemed once, may not be exchanged for cash, replaced if lost, and is non-transferable or refundable. The original gift voucher must be presented upon arrival when redeeming the experience.