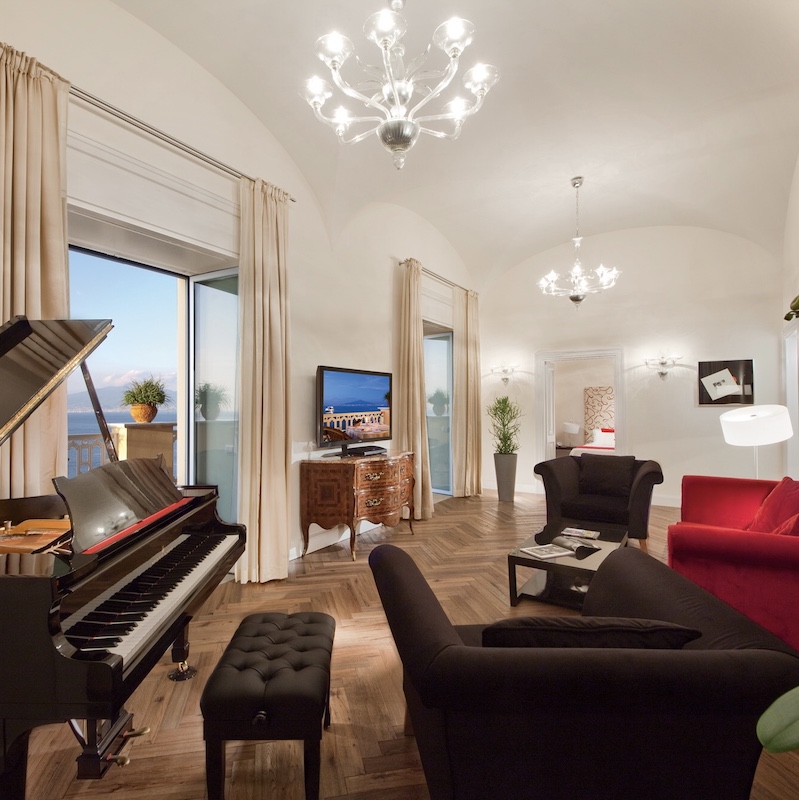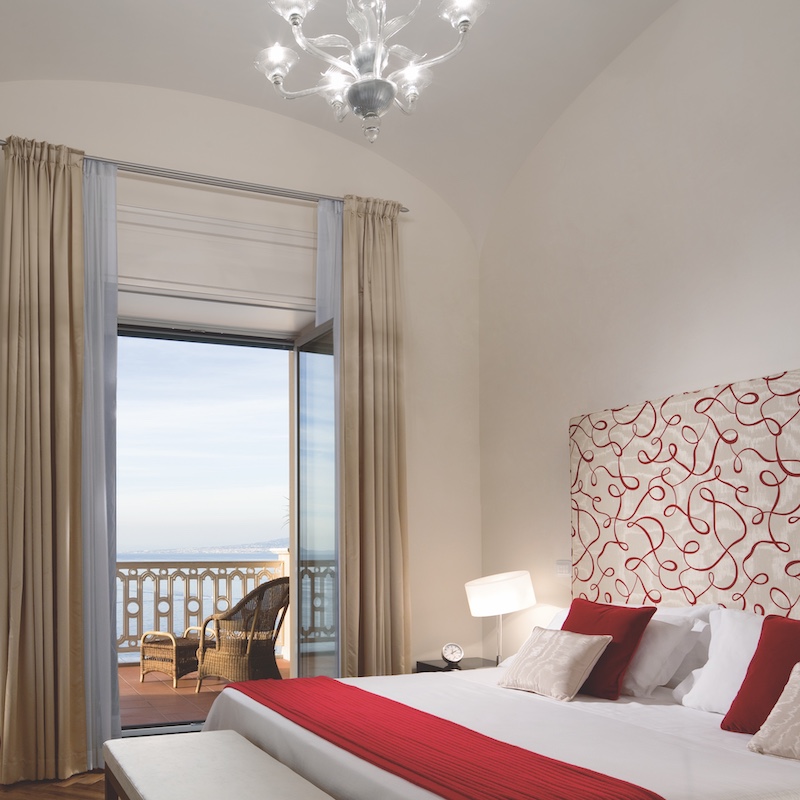 Suite One of a Kind Lucio Dalla
Description
Enjoy an experience like no other at the Grand Hotel Excelsior Vittoria, with an overnight in one of our elegant Lucio Dalla Sea View Suite including Vittoria breakfast. Indulge in the finest cuisine with a three-course dinner in the beautiful Michelin-starred Terrazza Bosquet Restaurant. Your overnight stay can be booked from Sunday – Thursday.​
This exclusive suite takes its name from the famous Italian singer-songwriter Lucio Dalla who died in 2012. Inspired by the great maestro Enrico Caruso and his extraordinary history, Lucio Dalla wrote the masterpiece "Caruso" in 1986 in the Caruso Suite. The Dalla Suite is characterized by a contemporary style in which some period furnishings, parquet floors, and a piano are placed harmoniously. A splendid terrace overlooking the sea.
The Grand Hotel Excelsior Vittoria prides itself in delivering the highest of service standards therefore, we maintain our traditional values and do not include a discretionary service charge on your final account.
Faq
This voucher includes:
• An overnight stay for two people with daily breakfast​ ​
• A three-course dinner in the Michelin-starred Terrazza Bosquet Restaurant, beverage excluded
• Taxes a and Fees included
Your voucher will be valid for 12 months after the purchase. This voucher is valid for overnight stays Sunday – Thursday. Advanced bookings are essential, and reservations remain subject to availability. This voucher is for Suite One of a Kind Lucio Dalla. This voucher may only be redeemed once, may not be exchanged for cash, replaced if lost, and is non-refundable. The original gift voucher must be presented upon arrival when redeeming the experience.
After you have purchased this voucher on our site, remember to make a reservation, please email reservations@exvitt.it or dial +39 081 8781900. You can also check our availability here. We recommend you book as far in advance as possible to ensure your chosen dates are available. You must bring the original voucher with you when you arrive at The Excelsior Vittoria. Vouchers that have been altered will not be accepted. Please quote the voucher serial numbers when making your reservation. Cancellation of a booking within 48 hours of your reservation time will render the certificate null and void.
The dress code of the Terrazza Bosquet restaurant reflects the ambiance and style of the hotel. Smart casual attire is requested. Please note that sport shoes and Bermuda shorts are not permitted in the restaurant.