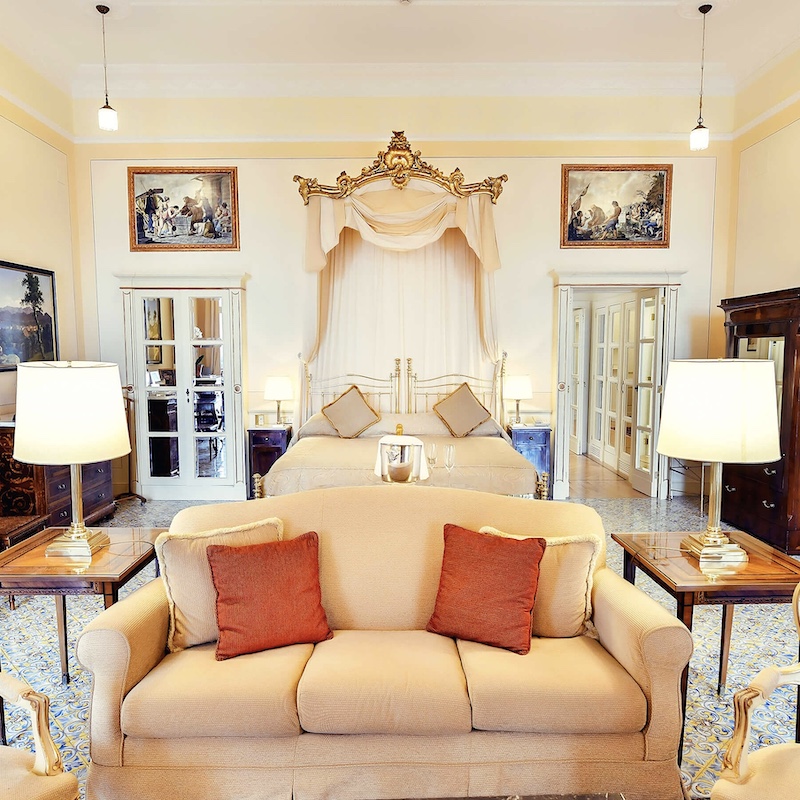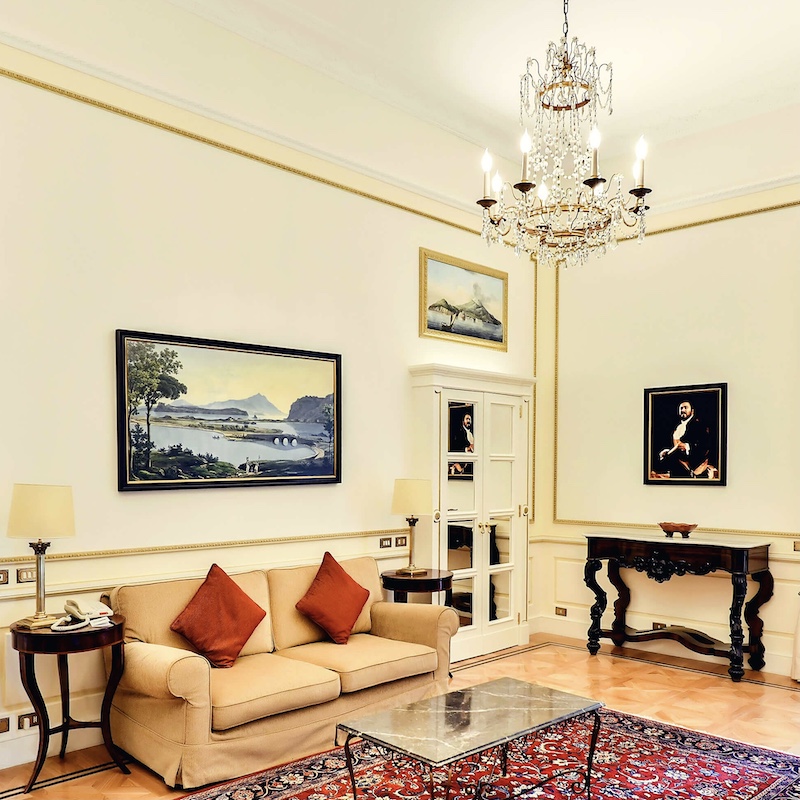 Suite One of a Kind Pavarotti
Description
Enjoy an experience like no other at the Grand Hotel Excelsior Vittoria, with an overnight in our elegant and unique Pavarotti Sea View Suite including Vittoria breakfast, dedicated to the Italian tenor. Indulge in the finest cuisine with a three-course dinner in the beautiful Michelin-starred Terrazza Bosquet Restaurant. Your overnight stay can be booked from Sunday – Thursday.
This luxurious suite is dedicated to the world-famous tenor Luciano Pavarotti, who stayed at the hotel on several occasions. The style is embellished with period furniture, fine Italian fabrics, and hand-painted tiles made on the Amalfi Coast. The suite also has a private terrace that opens onto the Gulf of Naples where to enjoy beautiful sunsets.​
The Grand Hotel Excelsior Vittoria prides itself in delivering the highest of service standards therefore, we maintain our traditional values and do not include a discretionary service charge on your final account.​